Food hubs provide a wide range of services, requiring different metrics to measure their success. Many food hubs also receive funding from private foundations, the USDA, and investors that demand measurability and accountability on a wide variety of factors. Long ago, we realized that we would never be able to create an out of the box report that provides information required for reporting to funders, summed the way they request. Instead, we provide comprehensive data exports that can be filtered and summarized with spreadsheet tools like Pivot Tables.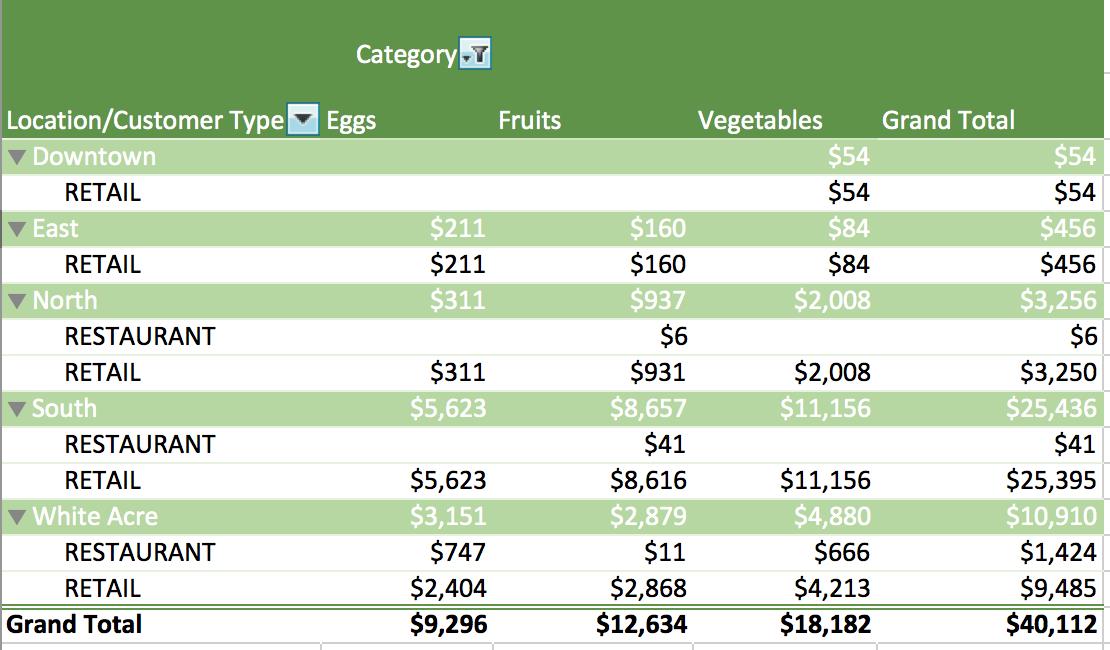 Often times, when we mention Pivot Tables, our customer's eyes glaze over (at least that's what we imagine on the other end of the phone!). We're here to break it down for you and make them a bit less intimidating. While we can't provide follow-up training and support for Pivot Tables and other spreadsheet functions, we are holding a webinar to introduce you to ways you might use your LFM data and Pivot Tables to gain insight for your food hub.
Join us for a short, customer-only webinar on an introduction on using Pivot Tables with LFM data, on Wednesday, May 27 at 10am PT. Space is limited, so sign up today!