We recently released our third update of 2015, Version 3.3. We are very excited to add new features to help our customers streamline processes during what is the typically the busiest time of the year. Here is a preview of the nearly three dozen feature updates:
Email Dashboard Integration
Our customers are now able to access all of their market email message history within LFM. Customers can easily see message sent status as well as whether the email has been opened for all emails sent through LFM.
Push Message Dashboard
For our customers that use our white label mobile app, they are now able to search their push message history with information on date, number of targeted devices, and success rate.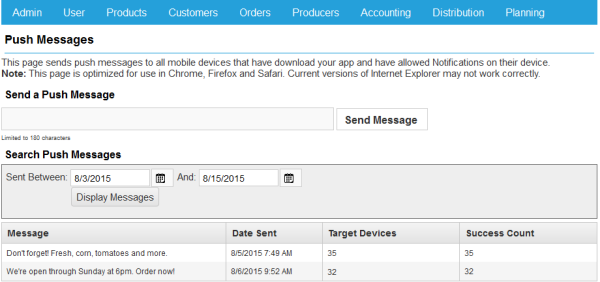 For current customers, if you have not received the release notes for version 3.3, check your dashboard or contact us.