We are excited to announce a brand new release, featuring an all new Order Log for complete order traceability, customizable Payment Terms, several new features to improve cash flow, plus a new invoice template option, and more!
Order Log – all New!
We are so excited to offer an all new Order Log and several enhancements to the Order Item Log to help you see the history of changes made to an order.  In the Order Log, the following changes including the user that made the change, are captured:
Order Status – including Pre-Order, Submitted, and Canceled
Order Date, Order Period, Sub-period changes
Order Item Deletions, Additions
Order Item Quantity, Price, or Weight Adjustments
Sending of Invoices and Order Confirmations
The Order Item Log has also been enhanced to more easily see previous and revised quantity, price, and weight.  In addition, we've added a quick link to your Mandrill email log so you can easily see if customers have received or opened order confirmations, invoices, and other order communication.
Customizable Payment Terms and Integration with Accounts Receivable Aging
Take charge of your cash flow with customizable Payment Terms – such as Net 30, Net 15, and Due Upon Receipt.  Each customer is set with default Payment Terms that automatically apply to new orders, but an individual order can be marked with different payment terms.  All unpaid orders not yet due will appear in the new  "Current" column of the Accounts Receivable Aging Report.
We've also added an updated, integrated view of all unpaid orders.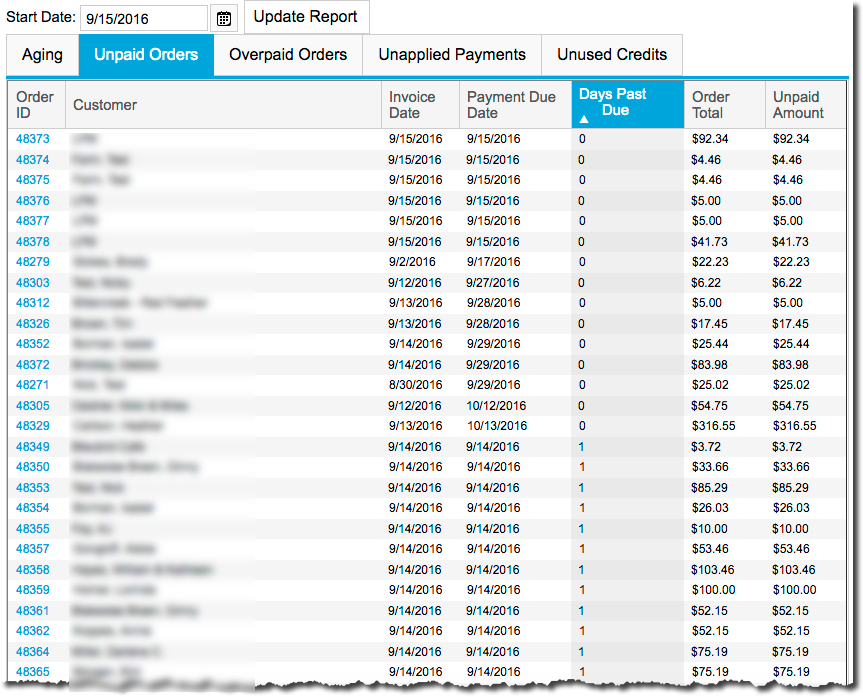 Improved Payment Application
We've further streamlined the application of payment to multiple orders so you have full visibility of Total Outstanding, Unapplied Payments and Unused Credits while entering payments.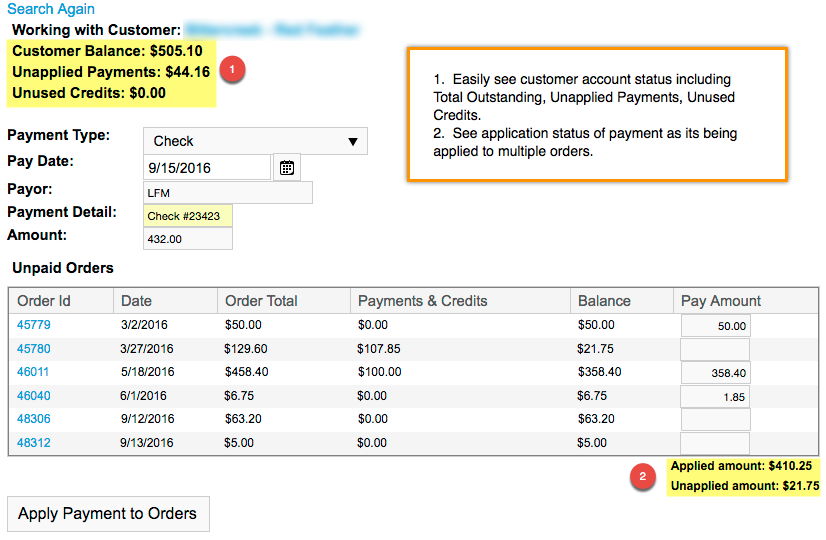 We are already deep in development of our next major release, which will feature a brand new (mobile first!) Producer Interface.  Stay tuned for more details in early winter.