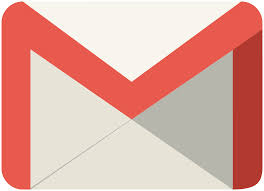 Recently, we've been alarmed to see 2 changes in Google's Gmail that can impact your small business:
–        Gmail's "tabs" mean that your newsletters are not coming into your customers' main inbox
–        Anyone on Google+ can now email you – even if they don't have your email
Tabs –  are you missing important messages?
If you have Gmail, you may have noticed that your inbox now has multiple "Tabs", i.e. Primary, Social and Promotions. The idea of the new Gmail format is to sort incoming mails into piles: apples to apples, etc. The question is: does Google really know which mail you need to see?
At LFM, we noticed that our Newsletter automatically lands in the "Promotions" tab. This means you don't see it when you open your inbox and you don't get notified on your phone – unless you click on the Promotions tab. In the same tab, you'd find mingled together messages from Priceline.com, credit card statements and  listservs like the National Good Food Network.  As a small business, we don't think that our relationship with you is similar to large corporations.
We know you by name, and we hope our emails provide you with more value than a generic "Earn Airline Miles" promotion.  You probably feel the same way about your own customers.
So here's how it works and what you can do. The choice is yours – we just wish Google would tell you that.
With the new system, your messages are automatically categorized:
       Primary
Messages from friends and family, as well as any other messages that don't appear in other tabs.
    

 

Promotions
Your deals, offers, and other promotional emails.
     Social
Messages from social networks, media-sharing sites, online dating services, gaming platforms, and other social websites.
    

 

Updates
Notifications such as confirmations, receipts, bills, and statements.
    

 

Forums
Messages from online groups, discussion boards, and mailing lists.
You can decide for yourself if you want any of these tabs removed. In that case, the emails in that tab would go back to the Primary category. Here's how you move it:
Open Gmail.
Click the + icon to the right of your tabs.
Use the checkboxes to show or hide each tab.
Click Save.

Google Plus – how to email strangers
While Google distances you from your customers, it opens your door to strangers. Anyone with a Google Plus account can now email you, no matter if you gave them your email address or not. Who has Google Plus you ask? Anyone with Gmail or Youtube is getting signed up since Google forced the integration.
Now, of course, Google does protect your privacy:
"Your email address isn't visible to your Google+ connections until you send them an email, and their email addresses are not visible to you until they respond."
That means you can look up someone's Google+ Profile, send them an email message, and wait for their response.
If A) they do respond, your email addresses become visible to each other.
If B) they do not respond, you cannot send that person another message.
But! And this is option C), the Catch, you can still hit reply on your own first message and follow up that way.
Our problem with this new feature is that it relies on good intentions. Yes, if you just haven't exchanged email addresses yet, or if you want to reach out to a potential new business partner, it can have great potential. But think about your email inbox as the online version of your mailbox. Would you feel comfortable letting anyone address a letter to your name and have it delivered by the USPS? Personally, I wouldn't.
Again, the choice is yours, but we wish Google would ask you to opt in – instead of assuming your consent until further notice. Here's how you can change your settings:
 Open Gmail. Then, click the gear in the top right and select Settings.
Scroll down to the Email via Google+ section (stay in the "General" tab).
Click the drop-down menu and choose one of the options:

Anyone on Google+: If you have a Google+ account, anyone who has you in their circles can send you an email.
Extended circles: People who are part of your circles' circles can email you, such as a friend of one of your friends.
Circles: Only people you've added to your circles can email you.
No one: Only people who have your email address can email you.

Click Save Changes at the bottom of the page.